Seasonal/General Information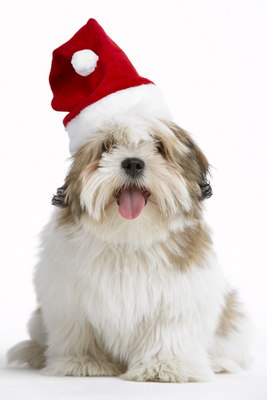 Welcome to our seasonal page! Here you'll find topics of seasonal interest either about caring for your pet or some just plain fun items. Click on each topic to get more details.
ASPCA-APCC-HolidayToxinsPoster
There are several things to remember with the seasonal hustle and bustle to help keep your pet safe.

Heartworm poses a danger to your pet. Find out more.
Proheart6 


Alternative Heartworm Prevention

There are many ways fleas can find their way to your pet. Fortunately, there are now many options to beat their sneaky ways and keep them from becoming itchy factor for your cat or dog.
Skunked! 


Alternative to tomato juice
Animal Overpopulation 


If you really love animals please read this!
Dogs Are Pack Animals 


By Suzi

Creating a safe and secure 4th of July
Thunderstorms and Other Loud Noises 


Do loud noises scare Fido?
HOT Summer Tips! 


Pet safety for the summer
Safety around Dogs 


An article from the Centers for Disease Control
Tick Season Is Here! 


General tick information
Plant Toxicity


It's the time of the year to be planting, so make sure the plants you have chosen are safe for your pets.