Older Dogs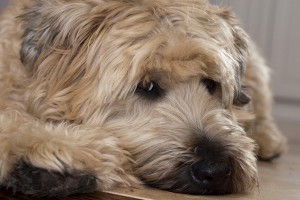 Just as a person ages, so does your dog. As your dog ages, his body may not work as efficiently as it once did. By learning about your older dog's needs, you can help him or her enjoy good health throughout their senior years.
SIGNS OF AN OLDER DOG

 Graying hair

 Fatty bumps

 Bad teeth/bad breath

 Decreased activity

 Eyes that appear cloudy or whitish

 Personality changes

 Hearing loss
CAUSES FOR CONCERN

 Gradual weight loss or gain

 Increased water consumption

 Stiff joints

 Change in bowel habits

 Frequent urination

 Shortness of breath and/or coughing

 Foul breath
If you notice any of these signs, please call us to set up an appointment.
WHAT CAN YOU DO?
1. Older pets like routine. Meals, grooming, and exercise should take place at the same time every day. Try to reduce the stress on your pet.
2. Consult with the veterinarian about obtaining a senior diet for your canine. Older dogs usually require a diet lower in calories and possibly a more specialized diet.
3. Exercise!  Mild exercise can help keep muscles and joints limber.
4. Regular veterinary visits should be at least once a year. These visits should include a physical exam, and sometimes bloodwork, urine checks, and possibly other tests depending how your senior pet is doing.