Worms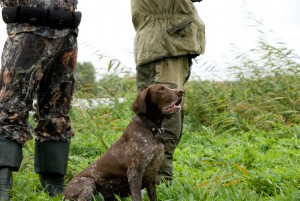 Ever see Kitty have rice-looking things near his rear end or see Rover vomit a couple strands that look like spaghetti? Yuck! But don't worry, most animals have worms at one time or another, especially when they are young, or in older pets that like to hunt. These worms are very treatable, usually with one or two doses. To get more familiar with different types of worms, keep reading!
Tapeworms
These are probably the most common of the worms that owners can directly see. They usually look like little pieces of dried rice or sesame seeds. Their are different types of tapeworms; their sources can be from fleas, rodents, and other animals. To prevent tapeworms, keep your pet on a regular flea preventative program and try to restrict hunting (especially cats). If you suspect your pet does have tapeworms, please bring in a stool sample to verify tapeworms. This condition can be treated effectively.
Roundworms
These are very common in puppies, but adults and cats are susceptible. Most puppies are treated for roundworms on their first visit to the veterinarian whether the worms are visible or not. The worming does not hurt the animal, and it is better to be safe. Roundworms can be passed from mother to pup before birth and during nursing, and picked up from soil or ingesting another animal's fecal material. Visible signs of roundworm infection can be a potbelly and diarrhea. Sometimes it can include a bad haircoat and poor growth if not treated. The eggs from these worms are seen when we do a fecal float and are also very simple to treat.
Whipworms
These are not as common as the others. These are mostly seen in dogs confined to the outside. The worms get in the soil and keep reinfecting the dog. They can be very hard to get rid of, unless the dog is moved to another site. Signs of a whipworm infection may include weight loss, bloody fecals, and dehydration. Severe cases can be life-threatening.
Hookworms
Hookworms are nasty little critters. They have teeth-like hooks that they use to attach to your pet's intestinal lining, causing holes. These worms can kill young animals. Hookworms are in the soil, and the animal comes along and eats soil or plants with them in it. Hookworms can also burrow through the skin, especially through the foot pad. Be careful walking your dog or cat in a public area where other animals are walked. These worms can be very difficult to get rid of, so be careful.
REMEMBER, ALWAYS BRING A SMALL AMOUNT OF A FRESH STOOL SAMPLE TO YOUR PET'S YEARLY VISIT TO MAKE SURE IT IS WORM FREE!